[vc_row][vc_column][vc_single_image image="647″ img_size="1600 × 620″ css_animation="top-to-bottom"][vc_column_text]

The small historic town of Tres Pinos is located approximately four miles south of Hollister along Airline Highway (SR25). It was founded in the early 1870s with the arrival of the Southern Pacific Railroad. The area's farmers hauled their crops, mainly grain, in large wagons to have the railroad transport it to their final destinations. The local ranchers drove their cattle from miles around for shipment via the train. Quicksilver, silver and lime was also transported by the train along with passengers headed to the city.
Due to a fire started by a gas stove exploding, much of the town was destroyed but no one was hurt. Those raised in the area remember a town with a distinctive flavor of the old west. There were horse races down the center of the main street, trick riding events and May Day parades. There were even bullfights and the train would bring attendees from as far away as San Francisco for these special events!
Nowadays the town has a few businesses & restaurants, a gas station (last one for over 50 miles!) with several homes for the approximately 500 residents. There is a small Catholic church built in 1892 still active today and across from the church is an open field where skydivers from Hollister airport frequently land and hang gliders launch.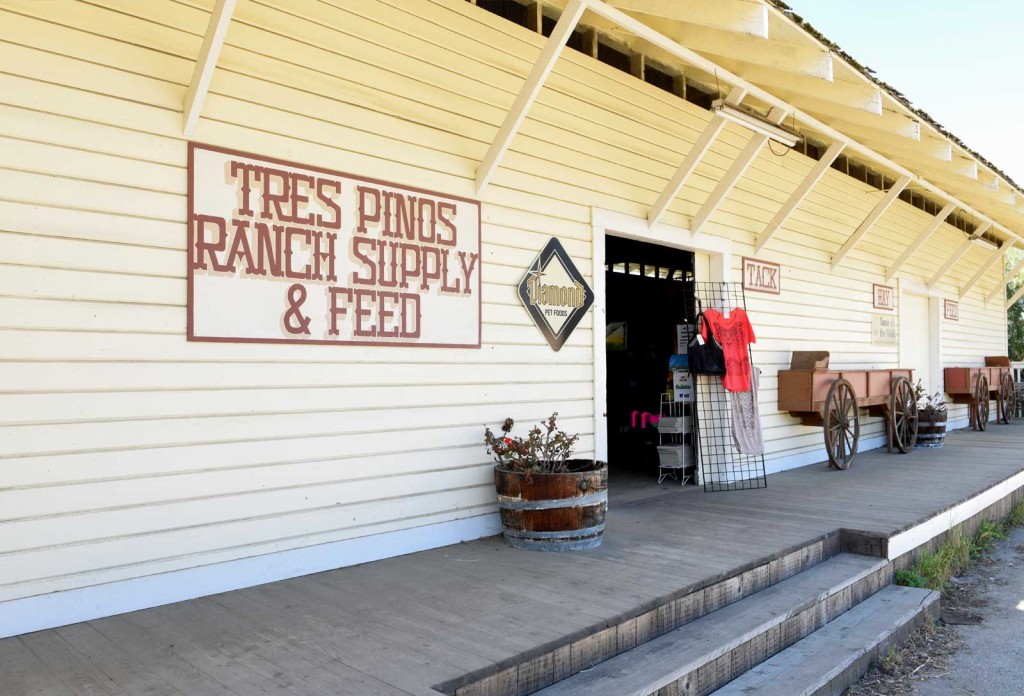 Many pass through Tres Pinos on their way to the East entrance to the Pinnacles National Park and it is a good place to stop for beverages, snacks and gas.
Staying along SR25, you will see the San Benito County Historic Park where several historic buildings have been restored and a playground has been added, serving as a quiet retreat for picnics & BBQs.  A little further south is Bolado Park Event Center. Surrounded by rolling hills and featuring beautiful old oak trees throughout the grounds, it is a great environment for many private events along with public ones like the San Benito County Fair, Saddle Hose Show and Rodeo and the Northern California Bluegrass Festival to mention just a few. Tent and RV camping is available.
Traveling further south is the crossroads of J1 and SR25 where the rustic Paicines General Store is open for beverages and light snacks. Just past the Paicines General Store is the Paicines Ranch, which has been a working ranch since the mid-1800s. In 1952 Judy Garland married Sid Luft in one of the historic houses and during the 1960's the ranch was part of the world's largest varietal vineyard, planted by Mirassou Vineyards. Now it is once again a working ranch and most of the historical buildings have been restored. They can be rented for weddings, retreats and other special occasions.
In 2013, the Pinnacles National Monument was designated Pinnacles National Park! The East entrance is in San Benito County, 30 miles south of Hollister off SR25. Come for the day or stay for a week in the campground which includes a pool, visitor center and general store. (Note: the Westside entrance of Pinnacles National Park does not offer camping.) People of all ages and countries come to the Pinnacles to hike, rock climb, watch and study wildlife, view wildflowers, go through the caves and experience nature at its best. You might even spot a California Condor.
The trails have a distinctive look, as they are surrounded by a very unique rock that combines volcanic and sedimentary rock. You will walk by giant boulders that were formed as a result of volcanic activity that occurred over 23 million years ago!  Unlike many national parks, the Pinnacles is most popular in the cooler months as the summer's high temperatures can make your visit quite uncomfortable.
At the southern-most end of San Benito County is Bitterwater, known for the poor quality water early settlers found. In 1905, the Associated Oil Company ran a pipeline from Coalinga to Monterey and used Bitterwater's water to run their big boilers to move the thick oil over the mountains to the coast. They quit operations in the 40s and only a few ranches reside now in Bitterwater. There is a rustic beauty found here that one is hard press to find elsewhere. No services are available in Bitterwater so stop by for refreshments in Tres Pinos or at the Pinnacles National Park before heading further south.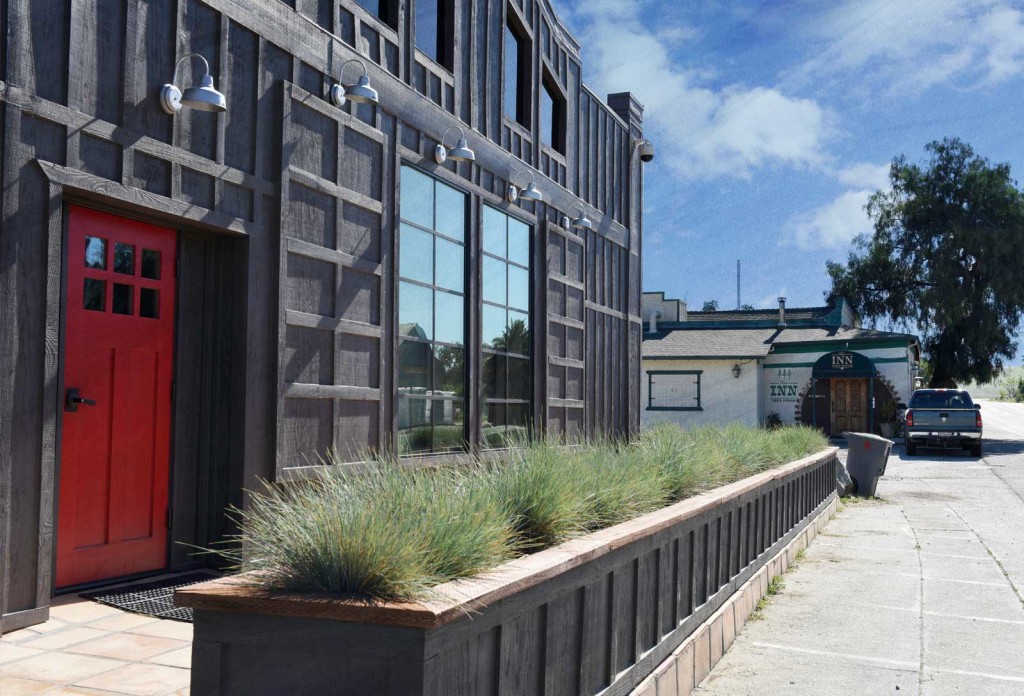 [/vc_column_text][/vc_column][/vc_row]