[vc_row][vc_column][vc_column_text]
Hollister is the Gateway to America's newest national park—Pinnacles. Most of our lodging properties are about 45 minutes away from Pinnacles (34 miles from Hollister). A drive down scenic Highway 25 is reminiscent of the way California was 100 years ago. Ranches and vineyards line the highway as you head out from town.
Looking for that perfect place to stay the night?   Hollister hotels, motels, bed & breakfast properties, and ranch stays await.  Conveniently located near Pinnacles National Park, San Benito County wineries, and other attractions, Hollister has a variety of places to stay with options to suit every budget.
Hollister hotels, motels and bed and breakfast properties are just a click away!
Make your Hollister hotel reservation today and begin your adventure.
Hollister
Best Western San Benito Inn, 660 San Felipe Rd., Hollister, 95023, 831-637-9248
book.bestwestern.com
Rooms have free Wi-Fi, flat-screen TVs and desks, as well as minifridges, microwaves and coffeemakers. Complimentary amenities include hot breakfast and parking. There's also an outdoor pool and a business center.
Casa De Fruta's RV Orchard Resort, 10031 Pacheco Pass Hwy., Hollister, 95023, 800-548-3813
casadefruta.com
The RV Orchard Resort is a 300-space recreational vehicle park with full hookups, pull-thru's, grass, shady areas and satellite cable TV hookups. Tent sites available. Restaurant, Deli and Bakery on premises.
The Inn at Casa De Fruta, 10031 Pacheco Pass Hwy., Hollister, 95023, 800-548-3813
casadefruta.com
Rooms include triple sheet bedding, 37 inch TV, High-speed internet access & complimentary Wi-Fi, coffee maker with complimentary coffee and tea, IPod player / phone charger clock radio, hairdryer, swimming pools and  playgrounds. All rooms are non-smoking and no pets allowed. Restaurant, Deli and Bakery on premises.
Hollister Inn, 152 San Felipe Rd., Hollister, 95023, 831-637-1641
hollisterinn.com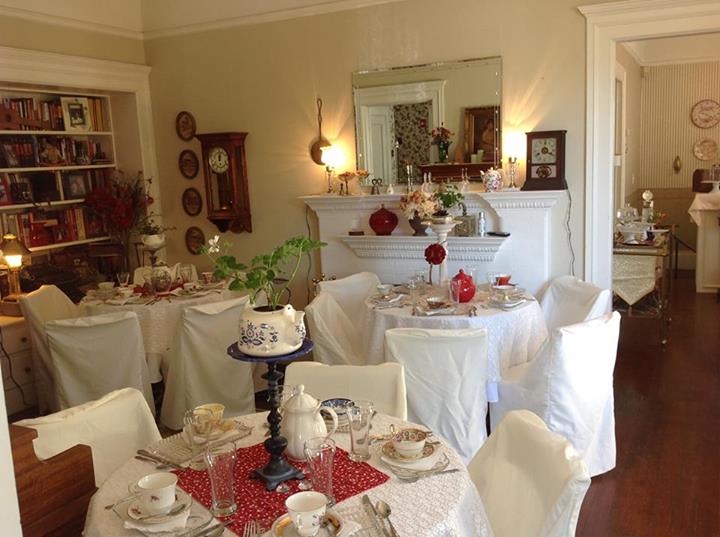 Joshua Inn Bed and Breakfast, 712 West St., Hollister, 95023, 831-265-7829
joshuainn.com
A relaxed environment in a historic residential neighborhood. Enjoy an old-fashioned candy bar, a cozy outdoor fireplace, a complimentary glass of wine each evening and a full breakfast. Free Wi-Fi.
Ridgemark Golf and Country Club, 3800 Airline Highway, Hollister, 95023, 831-637-8151
ridgemark.com
All rooms have king size beds at a single-story level with patios and spectacular views of the golf course and the surrounding mountains. They also offer connecting rooms and rooms with two king size beds, dressing rooms, and other creature comforts. All rooms have coffee pot, blow dryer, refrigerator, irons, cable TV and high speed internet access. Microwaves and whirlpool tubs (upon request).
San Juan Bautista
Betabel RV Resort, 9664 Betabel Rd., San Juan Bautista, 95045, 831-623-2202
betabel.com
Betabel RV Park offers daily, weekly and monthly rates. Betabel offers large paved back-ins and pull-thru sites in a park-like landscaped setting, with full hook-ups (30-50 amp), laundry facilities, restrooms, showers, 17 channel satellite TV, mini-mart with grocery and RV supplies. Betabel has a recreation room with pool table, TV, planned activities, outdoor heated pool, putting green, lawn games, Bocce ball court and horseshoe pit for your entertainment pleasure.
Hacienda De Leal, 410 The Alameda, San Juan Bautista, 95045, 831-623-4380
haciendadeleal.com
Enjoy a robust collection of complimentary services including a continental breakfast with fresh ingredients and homemade gourmet items each morning, Wi-Fi access in rooms, on-site parking, a pooch playground, Starbucks coffee in lobby, beautiful courtyard with Saltillo-tiled fountain, outdoor fire pit and seating area, 100% smoke-free property, pet-friendly rooms, housekeeping service daily, and concierge and guest services. Shuttle service available.
McAlpine Lake and Park, 900 Anzar Rd., San Juan Bautista, 95045, 831-623-4263
mcalpinelake.com
McAlpine Lake & Park is the perfect destination for outdoor events, fishing, RVing, tent camping and family or group gatherings.  Anglers of all ages are welcome to fish our scenic lake and enjoy our shaded camping grounds and cozy cabins.  We host fishing derbies throughout the year.
Mission Farm RV Park. 400 San Juan Hollister Rd., San Juan Bautista, 95045, 831-623-4456
24 RV sites; 10 tent. Rustic "Old West" atmosphere
Posada De San Juan, 310 4th St., San Juan Bautista, 95045, 831-623-4030
paseodesanjuan.webs.com
Each room is equipped with a gas fireplace, cable television and comfortable beds. Amenities include a complimentary light breakfast, a dining room and complimentary internet.
St. Francis Retreat, 549 Mission Vineyard Rd., San Juan Bautista, 95045, 831-623-4234
stfrancisretreat.com
Saint Francis Retreat Center offers both House and Private retreats. There are 58 rooms, each with two beds for Group or House Retreats and 3 cottages with a living rooms and kitchens for Private Retreats. There is a dining room, hiking trails, volleyball court, outdoor Stations of the Cross and native wildlife.
Paicines
Bar SZ Ranch, 10001 Willow Creek Road, Paicines, 95043, 831-389-4672
barszranch.com
A genuine working family ranch. Enjoy horseback riding, roping, hayrides, skeet and trap shooting, archery, seasonal creek walking, hiking, BBQ, bonfire and star gazing. Comfortable Accomidations.
Tres Pinos
San Benito County Fair RV Park, 9000 Airline Highway, Tres Pinos, 831-628-3421
sanbenitocountyfair.com
Year round camping. Camp under the trees or on open paved areas, all size groups, 30/50 amp electric, water & sewer available. Monthly rates available from November 1st thru March 31st. Dump Station available, $15 without camping.
[/vc_column_text][/vc_column][/vc_row]