[vc_row][vc_column][vc_single_image image="564″ img_size="1600×1098″ alignment="center" css_animation="top-to-bottom"][vc_column_text]
San Benito County is a birder's paradise. From city parks to its vast tracts of natural landscapes, more than 300 species have been observed within the county.
San Benito's feathered rock star is also North America's largest bird, the California Condor. With the condor at the brink of extinction, all remaining birds were taken from the wild for a captive breeding program. By 1987, the entire population of just 27 condors was in captivity. Since then, success of the breeding program has allowed reintroduction of these magnificent animals to the wild. Pinnacles National Park was selected as one of a handful of sites deemed appropriate for reestablishing California Condors into the wilds. The birds often can be seen from the park's Visitor Center, located just off Highway 25 south of Hollister. Check in with the center staff for updates.
But condors are just part of the story. San Benito County offers world-class wildlife viewing almost wherever you go. A few of the best birding opportunities are listed here.
Paicines Reservoir
It's easy to miss this shallow impoundment, and even some local residents are unaware of its existence. Driving south on Highway 25 on the way to Pinnacles, motorists will pass the Paicines General Store on the left. Look for a large pullout on the right, and park well off of the highway. The reservoir is at its best during winter months, when hundreds of waterfowl and shorebirds are present. Bald Eagles frequently visit the reservoir, along with other raptors. Be sure to check shrubs and trees at the lake's edge for a variety of songbirds as well.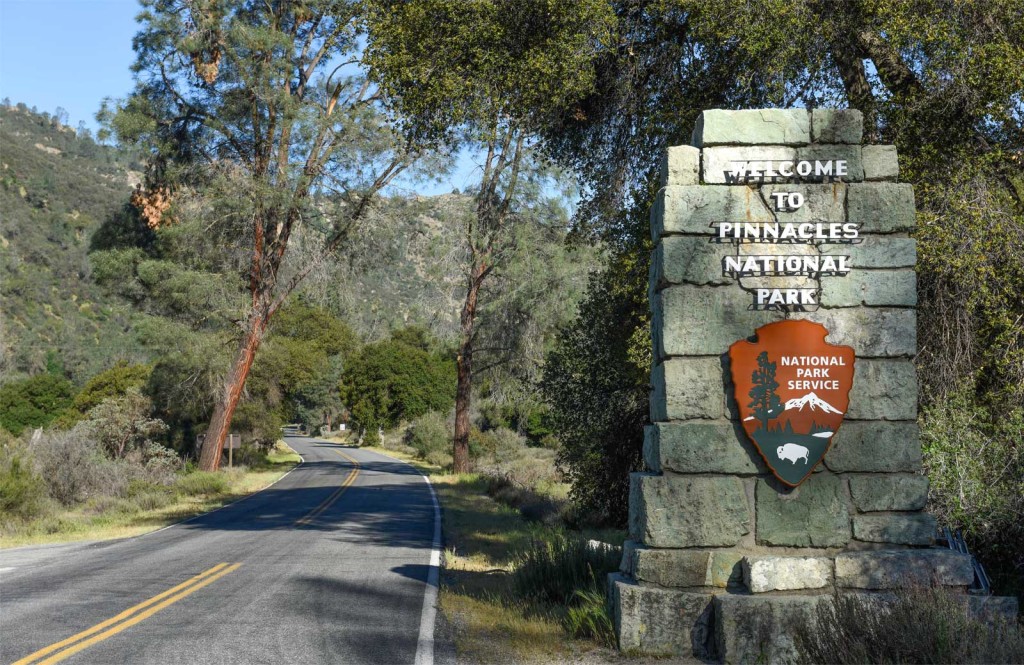 Pinnacles National Park
The park's canyons and crags are home to a staggering variety of birdlife in every season. Prairie Falcons nest within the park. The call of the Canyon Wren rings off rock walls. Yellow-billed Magpies and Wild Turkeys are nearly always seen in and around the Visitor Center and campground area.
Vista Park Hill
This modest urban park is located at the end of Hill Street, just north of Third, in downtown Hollister. At its best during spring migration, the park's mature eucalyptus and a row of bottlebrush at the entrance attract clouds of hummingbirds. Western Tanagers are present in numbers, along with Bullock's and Hooded Orioles.
Santa Ana Valley
In winter months especially, Santa Ana Valley can become a magnet for birders throughout the area. The attraction is a stunning aggregation of wintering raptors. Bald and Golden Eagles, Prairie Falcon, Northern Harrier and Ferruginous Hawk are among a dozen species of birds of prey. Watch also for Loggerhead Shrike and Burrowing Owls. It's important to remember that the area is a working landscape comprised of farms and ranches. It's important to respect fences, and to park well off of the road when you stop.
Hollister Waste Water Treatment Facility
Located off Highway 156 just west of Hollister, the water treatment plant can hold a surprising variety of shorebirds and waterfowl when water levels are right. Visitors entering the plant should check in at the office. A wide shoulder and generous setbacks along Highway 156 also permit birders to scan the ponds from there.
Fremont Peak
This quiet state park at the end of San Juan Canyon Road, about nine miles from San Juan Bautista, has much to offer. Sweeping views that encompass Monterey Bay and the entire Salinas Valley invite one to pause. At dawn during spring, the air rings with a chorus of birdsong. As the highest point in the Gabilan Range, Fremont Peak represents a "sky island" that attracts many birds associated with montane habitats.
[/vc_column_text][/vc_column][/vc_row]