[vc_row][vc_column][vc_single_image image="644″ img_size="1600 ×1088″ css_animation="top-to-bottom"][vc_column_text]
Shopping in San Benito County can take you on a journey through the past with antique and thrift shops in San Juan Bautista to adorable boutique shops like San Benito Bene, in downtown Hollister, that sell local San Benito County products, including local honey and apricot products. 
If you are a sports fan you can shop for SF Giants trading cards or look for the latest rookie card of your favorite player at Bill's Bullpen Baseball Cards and Comics. 
Hollister Specialty Shops to entice our visitors include:
Bella Charm Downtown (748 San Benito Street & 835 Prospect Ave)
Bill's Bullpen Baseball Cards (207 4th Street)
Irma's Fashions (230 Fifth Street)
Off the Chain Bikes, Inc. (101 McCray Street)
San Benito Bene (615 San Benito Street)
If you need a great custom seat for your motorcycle then Corbin Motorcycle Seats & Accessories is where you want to shop.  While you are there you can have a fabulous lunch at the Wizard Café and watch your seat being made through the large glass windows or take a tour of the facility.
We have two candy makers in our county with gift shops chocolate-lovers will love.  Check out the chocolate covered espresso beans at Marich Confectionary to chocolate and carmel covered apples at DeBrito Chocolate Factory.
Let's talk thrift shops.  If you are one of the millions who likes a bargain and enjoys hunting for treasure then Hollister's thrift shops will not disappoint. 
Finders Keepers (Thrift Store 191-C San Felipe Rd.)
Forgiving Paws Thrift Shop (195 Meridian St.)
Goodwill thrift store (Airline Highway)
Hazel's Thrift Store (898 San Benito St.)
Pat's Place thrift store (101 Fifth St.)
San Benito Glass & Antiques (217 4th St.)
If antiques are your interest there is no better place than a walk through San Juan Bautista's many antique and specialty shops.  You just might find that great piece you're looking for to complete your grandmothers' china set or something to hand down to the next generation. 
So check out Aggie's Porch, Bella Donna, Fool's Gold, Golden Wheel, TTK Pawn/Thrift and many others.  If Christmas is on your mind year-round then Visions of Christmas is a must stop and for those "Rock Hounds" TOPS A Rock Shop is full of sparkles and unique geological surprises.
Quilting has been a way for many families to past down a wonderful heirloom and if you are a quilter then you must stop at Family Threads Quilt Shoppe  just as you come into town off of SR 156.  Quilters can never have enough fabric and there is always room for one more fat quarter or a couple of yards.  Right next door you will find The Last Stitch Quilting Design Studio & Gallery,  a quilters dream.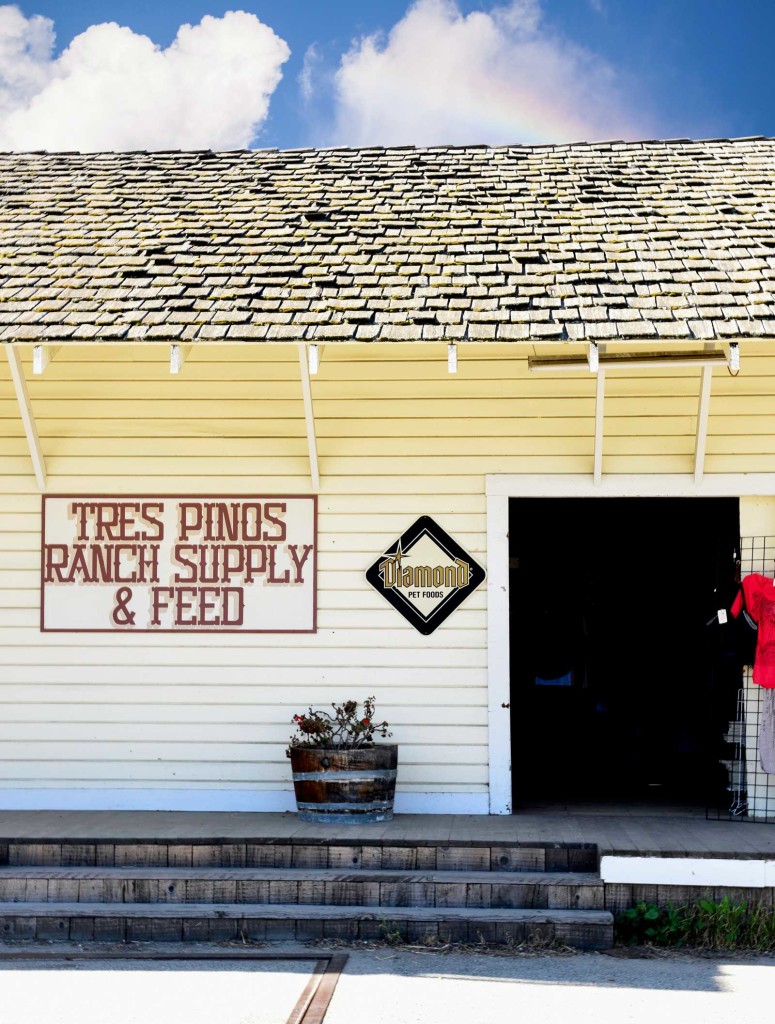 [/vc_column_text][/vc_column][/vc_row]